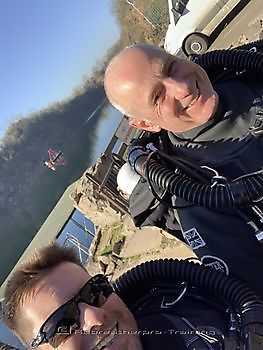 Congratulations to Kevin who completed his TDI JJ-CCR crossover course this week at Stoney Cove !! Kevin's CCR journey has been an up and down experience so far, but now I think he has the a rebreather that fits his needs and style of diving :-)

Enjoy your new toy buddy !!
Would you like to read more blog posts? Go to the page News.